skip navigation
Daily Schedule
Tue, Apr 17, 2018
DAILY SCHEDULE
WEEKLY SCHEDULE
Tuesday, April 17, 2018
Jeanette MacDonald, Nelson Eddy. The famous screen duo star in their first film together about a French princess who arrives incognito in colonial New Orleans and falls into the... more
10:00 AM
B/W - 132 m

TV-G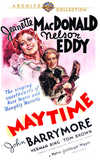 An aged opera star recounts her youthful romance with a poor voice student whom she eventually left for an arranged marriage only to be cast opposite him in a production years... more
12:15 PM
B/W - 121 m

TV-G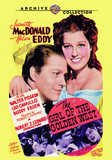 Cowpokes from all around agree. Ain't nobody like Mary the tomboy they call the girl. She's as much at ease serving a slug of whiskey as she is trilling a tune. And when it comes to... more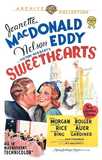 Jeanette MacDonald, Nelson Eddy. Hollywood beckons and jealousies erupt between a devoted Broadway couple when their fretful stage producer puts the kibosh on Tinseltown plans by... more
Songbirds and lovebirds Carl and Sarah Linden (Nelson Eddy and Jeanette MacDonald) happily starve in a 19th-century Viennese garret, awaiting the day the world will cheer Carl's... more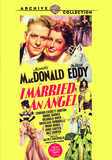 With a lilting 'Tira Lira La,' a bevy of Budapest beauties show up for the birthday celebration of the town's most eligible bachelor, Count Palaffi (Nelson Eddy). Weary of their... more
TCM PRIMETIME - WHAT'S ON TONIGHT:
PEGGY CUMMINS TRIBUTE
11:30 PM
B/W - 103 m

TV-PG
Widescreen
Closed
Captions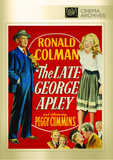 When George Apley's children fall in love with people from outside the Boston area his world and his beliefs are turned upside down as the prospect of his children leaving becomes a... more
Synopsis: In this special, Ken Murray hosts his own behind-the-scenes home movies of some of Hollywood's greatest stars.

B/W
50 min
, CC
There are no titles in the genre scheduled.
Recent Movie News
Herbert Marshall - A Biography
- Scott O'Brien's biographies on Kay Francis, Virginia Bruce, Ann Harding, Ruth Chatterton, George Brent and Sylvia Sidney made the "Best of the Year" category in various publications.
TCM Movie Database
Your destination for exclusive material from the TCM vaults
LEARN MORE >