skip navigation
Daily Schedule
Sat, Jan 20, 2018
DAILY SCHEDULE
WEEKLY SCHEDULE
Saturday, January 20, 2018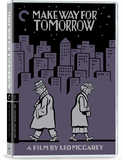 Leo McCarey's Make Way for Tomorrow is one of the great unsung Hollywood masterpieces, an enormously moving Depression-era depiction of the frustrations of family, aging, and the... more
9:45 AM
B/W - 118 m

TV-PG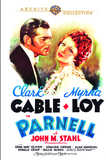 Clark Gable, Myrna Loy, Edmund Gwenn. The intriguing story of Irish nationalist Charles Stewart Parnell boldly comes to the screen and spotlights his intense fight for Irish... more
Synopsis: This short film focuses on the people, land, and culture of rural Ireland.
Dir: Ruth Fitzpatrick
Color
8 min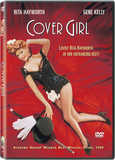 Lovely Rita Hayworth at her entrancing best. Staring: Rita Hayworth, Gene Kelly. Product Features: Closed Caption Original Language: English Subtitles Available: Chinese, English,... more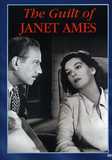 Melvyn Douglas, Rosalind Russell, Sid Caesar. Russell plays the confused widow of a WWII soldier who died heroically in battle-saving the lives of five comrades by throwing himself... more
5:45 PM
C - 129 m

TV-G
Widescreen
Closed
Captions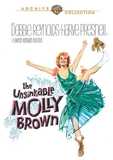 Debbie Reynolds, Harve Presnell, Ed Begley. A backwoods heroine who survives the Titanic and the snobbery of Denver society, goes on to become the richest woman in town and earns the... more
TCM PRIMETIME - WHAT'S ON TONIGHT:
THE ESSENTIALS: THE ESSENTIALS
Direction: Vincente Minnelli Actors: Cyd Charisse, Fred Astaire, Jack Buchanan, James Mitchell, Nanette Fabray, Oscar Levant, Robert Gist Special Features: Full Frame Format.... more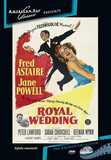 A brother and sister dance act's show closes in New York. They get a booking in London at the same time as a royal wedding. They cross to England on a liner and dance as it... more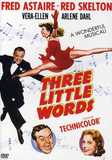 Red Skelton, Vera-Ellen, Debbie Reynolds, Fred Astaire. Musical biography of the songwriting team of Kalmar and Ruby and their climb to success. Songs include I Wanna Be Loved by You... more
Synopsis: This short film highlights favorite musical moments in cinema.
Dir: Carey Wilson
B/W
10 min

2:00 AM
B/W - 102 m

TV-PG
4:00 AM
B/W - 118 m

TV-14
There are no titles in the genre scheduled.
Recent Movie News
Dick Dinman's "Best of '17" Classic Blu-ray Releases!
- Producer/host Dick Dinman picks his choices for the best classic Blu-ray releases of the year among which one of the biggest surprises is Classic Flix' s shockingly magnificent rendering of the brilliant Anthony Mann/John Alton noir masterwork T-MEN.
TCM Movie Database
Your destination for exclusive material from the TCM vaults
LEARN MORE >