skip navigation
Daily Schedule
Sat, Jun 24, 2017
DAILY SCHEDULE
WEEKLY SCHEDULE
Saturday, June 24, 2017
12:00 PM
B/W - 89 m

TV-PG
1:45 PM
B/W - 89 m

TV-PG
Widescreen
Closed
Captions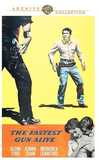 Gunman George and his wife Dora are trying to live a peaceful life. But George's gunslinging ways are legendary - and attract the attention of other gunmen who feel up for a... more
3:30 PM
B/W - 128 m

TV-PG
Academy Award winners Henry Fonda and John Wayne star an epic of clashing wills, pointless heroism and deadly arrogance as a band of American cavalrymen fight to hold the Western... more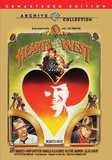 Iowa farm boy Lewis Tater has a brainstorm: instead of continuing the correspondence courses that are learning him to write cowboy novels, he'll travel to the out-West school itself... more
TCM PRIMETIME - WHAT'S ON TONIGHT:
THE ESSENTIALS: THE ESSENTIALS: EYEWITNESS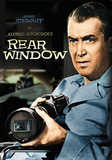 When a professional photographer (James Stewart) suspects his neighbor of murdering his nagging wife, he enlists his socialite girl friend (Grace Kelly) to help investigate the... more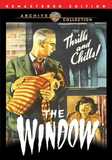 Bobby Driscoll, Barbara Hale. Nine-year-old Tommy Woodry has a history of making things up. So when the boy who cries wolf actually sees the neighbors commit a real murder in his own... more
11:45 PM
B/W - 82 m

TV-PG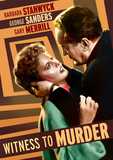 Newly Re-Mastered in HD! a Woman Fights to Convince the Police That She Witnessed a Murder. One Sleepless Night, Cheryl Draper (Barbara Stanwyck, Double Indemnity) Witnesses a Young... more
Synopsis: In this short, a mysterious Chinese merchant and his eccentric upstairs tenants come under suspicion when the skeleton of a man is dug up in an alley. Vitaphone Release 1348-1349.
Dir: Joseph Henabery Cast: Joanna Roos , Richard Wang , Harry Mestayer .
B/W
21 min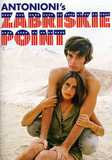 In a story of youthful rebellion, a young man steals an airplane and flies over the desert, where he meets a young woman and falls in love. more
This scathing late-sixties satire from Jean-Luc Godard (BREATHLESS) is one of cinema's great anarchic works. Determined to collect an inheritance from a dying relative, a bourgeois... more
There are no titles in the genre scheduled.
Recent Movie News
San Francisco Silent Film Festival Begins June 1
- The 22st Annual SFSFF begins June 1, with screenings running through June 4 in the historic Castro Theatre in San Francisco. The festival includes 18 programs total, with all films accompanied by live music.
TCM Movie Database
Your destination for exclusive material from the TCM vaults
LEARN MORE >