skip navigation
Daily Schedule
Mon, Aug 13, 2018
DAILY SCHEDULE
WEEKLY SCHEDULE
Monday, August 13, 2018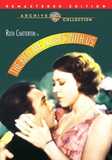 Ruth Chatterton, George Brent. The richest woman in the worldhas everything money can buy. But with her heart torn between her faithless husband and an ardent writer, she can't have... more
One year after 1933's Queen Christina, Greta Garbo again portrays a heroine faced with irrevocable choices. She plays Katrin in the Painted Veil, an exotic love triangle loosely... more
In this fast-paced romantic drama Kay Francis and George Brent portray a young couple threatened by gangsters eager to muscle in on the construction payroll. Stranded is an engaging... more
Biplanes flying in formation past the Washington Monument. A flotilla of seaplanes rising majestically off the surface of the Atlantic. Flyboys loop-de-looping their crafts through... more
6:00 PM
B/W - 108 m

TV-PG
Tempestuous, ambitious concert pianist Sandra Kovac (Mary Astor) shares a bond with down-to-earth Maggie Van Allen (Bette Davis) and her little boy, Pete. Sandra's chic New York... more
TCM PRIMETIME - WHAT'S ON TONIGHT:
SUMMER UNDER THE STARS: SUMMER UNDER THE STARS: GEORGE BRENT
8:00 PM
B/W - 104 m

TV-PG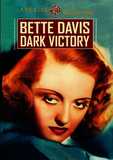 "Bette Davis' bravura, moving-but-never-morbid performance as Judith Traherne, a dying heiress determined to find happiness in her few remaining months, remains a three-hankie... more
10:00 PM
B/W - 104 m

TV-PG
In the town of Ranchipur, four people find their lives become entwined by unexpected feelings and events they cannot control. Direction: Clarence Brown. Actors: Brenda Joyce, Nigel... more
12:00 AM
B/W - 100 m

TV-PG
The daughter of a ship's captain becomes a sea-going cupid. more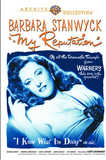 Barbara Stanwyck stars in this moody melodrama as a widow struggling to rebuild her life despite uncharitable rumors. With her sons away at school, Jessica Drummond (Stanwyck) is... more
There are no titles in the genre scheduled.
Recent Movie News
TCM Remembers Tab Hunter
- Tab Hunter passed away on Sunday, July 8 in Santa Barbara, California just a few days shy of his 87th birthday.
TCM Movie Database
Your destination for exclusive material from the TCM vaults
LEARN MORE >