skip navigation
Daily Schedule
Tue, Sep 19, 2017
DAILY SCHEDULE
WEEKLY SCHEDULE
Tuesday, September 19, 2017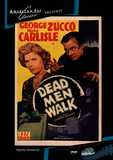 One twin murdered the other and then returns from the grave. more
9:00 AM
B/W - 107 m

TV-PG
Bette Davis portrays twin sisters Kate and Pat: The first good and the other if not exactly evil a vain vixen who's landed the husband Kate wanted. When Pat drowns Kate grabs her... more
11:00 AM
B/W - 111 m

TV-G
1:00 PM
B/W - 92 m

TV-PG
Widescreen
Closed
Captions
Two generations of tragic love make Smilin' Through one of the screen's great romances. The story begins in 1868 England, when John Carteret's Fiancee is shot dead on the couple's... more
4:30 PM
B/W - 92 m

TV-PG
Widescreen
Closed
Captions
Alec Guinness has double trouble in this stylish mystery thriller costarring Bette Davis, based on the novel by Daphne du Maurier (Rebecca). When John Barratt (Guinness) meets Count... more
TCM PRIMETIME - WHAT'S ON TONIGHT:
STAR OF THE MONTH: STAR OF THE MONTH: JENNIFER JONES
8:00 PM
C - 107 m

TV-G
Widescreen
Closed
Captions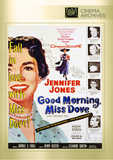 Jennifer Jones, Robert Stack, Marshall Thompson. An aging schoolteacher suddenly takes ill in her classroom and is admitted to the hospital by a former student who's now a doctor. As... more
12:00 AM
C - 153 m

TV-PG
Widescreen
Closed
Captions
4:00 AM
C - 118 m

TV-14
Widescreen
Closed
Captions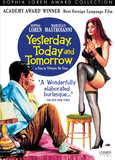 Sophia Loren and Marcello Mastroianni team up for a trio of stories about sex in this Oscar-winning Italian comedy. In the first vignette, Loren plays a woman who avoids jail time by... more
There are no titles in the genre scheduled.
Recent Movie News
Web Reviewer Glenn Erickson Launches 'CineSavant'
- 'DVD Savant' has established a new home under a new identity, 'CineSavant.' Reviewing independently since 1998, the Savant database has grown to over five thousand reviews and articles, and become one of the most respected review pages on the web for classic films on disc.
TCM Movie Database
Your destination for exclusive material from the TCM vaults
LEARN MORE >