skip navigation
Daily Schedule
Thu, Sep 20, 2018
DAILY SCHEDULE
WEEKLY SCHEDULE
Thursday, September 20, 2018
7:00 AM
B/W - 118 m

TV-PG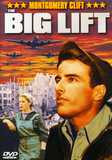 Montgomery Clift, Paul Douglas. An American pilot falls in love with a beautiful German woman in Berlin during the post-war airlift. 1950/b&w/108 min/NR/fullscreen. more
Glenn Fords first try at light domestic comedy demonstrates that he has the touch (The Motion Picture Guide) in the brisk and breezy Young Man with Ideas, costarring Ruth Roman. A... more
12:15 PM
B/W - 101 m

TV-G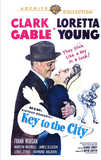 Opposites attract in this slapstick comedy romance starring Clark Gable and Loretta Young in their first and final pairing since the Call of the Wild (1935). When... more
2:15 PM
C - 92 m

TV-PG
Widescreen
Closed
Captions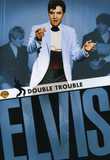 Elvis Presley, Annette Day. When a rock star sensation goes on a European tour, he gets mixed up with international thieves and a wealthy young heiress. Songs include Could I Fall in... more
4:00 PM
B/W - 103 m

TV-PG
Widescreen
Closed
Captions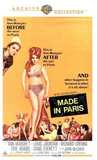 A young fashion designer is transformed by her first trip to Paris. more
6:00 PM
B/W - 104 m

TV-G
Widescreen
Closed
Captions
TCM PRIMETIME - WHAT'S ON TONIGHT:
TCM SPOTLIGHT: TCM SPOTLIGHT: AAFCA PRESENTS: THE BLACK EXPERIENCE ON FILM
Diahann Carroll, James Earl Jones. The funny and compelling comedy/drama about a single mother of six living in Harlem who finally meets Mr. Right-but he's not so sure he wants to... more
Synopsis: A short behind-the-scenes documentary of the making of "Shaft" (1971), focusing on Gordon Parks' directing and Isaac Hayes' score.
Dir: Hugh A Robertson
Color
11 min

10:00 PM
B/W - 98 m

TV-PG
Repackaged. more
3:30 AM
C - 109 m

TV-PG
Widescreen
Closed
Captions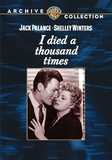 Based on the Humphrey Bogart starmaking classic High Sierra I Died a Thousand Times brings vivid Warnercolor richness and the enveloping expanse of CinemaScope to the gritty saga of... more
There are no titles in the genre scheduled.
Recent Movie News
The Girl on the Balcony - Memoir by Olivia Hussey
- OLIVIA HUSSEY RELEASES MEMOIR COINCIDING WITH 50TH ANNIVERSARY OF ROMEO & JULIET, THE FILM THAT LAUNCHED HER FROM SIMPLE GIRL IN ARGENTINA TO INTERNATIONAL STARDOM, SWINGING 60'S IT GIRL, AND BEYOND.
TCM Movie Database
Your destination for exclusive material from the TCM vaults
LEARN MORE >